Technical Center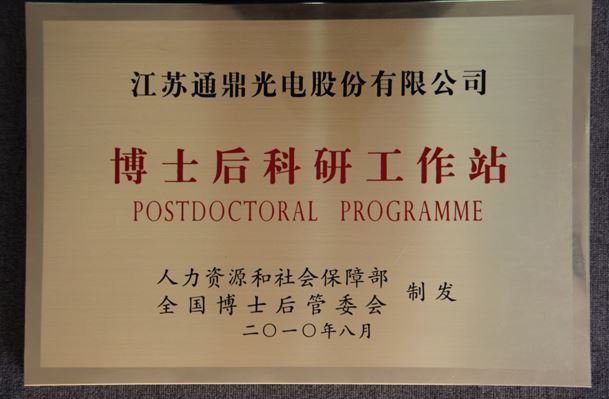 Technical Center is the management department in chief of technical innovation activities in the whole company. There is 90 technical staff in the center, including the Tongding Technical Committee comprised of 15 experts and senior engineers from the fields of optical fiber, optical cable, communication electric cable, railway signal cable, etc., under which is a corporate test center and technical groups from branch factories.
Operation and Management Mechanism
1. Create a mechanism of innovation, and standardize the work flows to carry out all kinds of technical innovation.
Based on research projects, a series of core work control procedures are established including market investigation and research, R&D, patent application and protection, providing a good condition and environment for the lab.
2. Set up a mechanism of incentive, encouraging technical innovations.
In order to urge technical innovation, management and incentive systems are set up; and there is a post competition system providing qualified talents with good development opportunities.
3. Optimize existing resources, strengthen cooperation with universities.
A long-term cooperation and partnership with universities in China, such as Nanjing University, Nanjing University of Posts and Telecommunications, Beijing Jiaotong University, Beijing University of Posts and Telecommunications has been achieved which has become a kind of outside brainpower of Tongding for its technical innovation.
The technical center organizes big academic exchange activity or seminar once a year; universities, research institutes and companies in the industry will be invited to attend.
The technical center holds regular technical meetings among different departments in the company, to coordinate and solve technical problems, and carry out technical exchanges and training.
History:
In November 2011, the technical center is upgraded to a state level.
In September 2009, the technical center is certified to be a provincial level one.
In May 2007, the technical center is approved as a Suzhou-level by Suzhou government.
In 2005, the corporate technical center is set up.